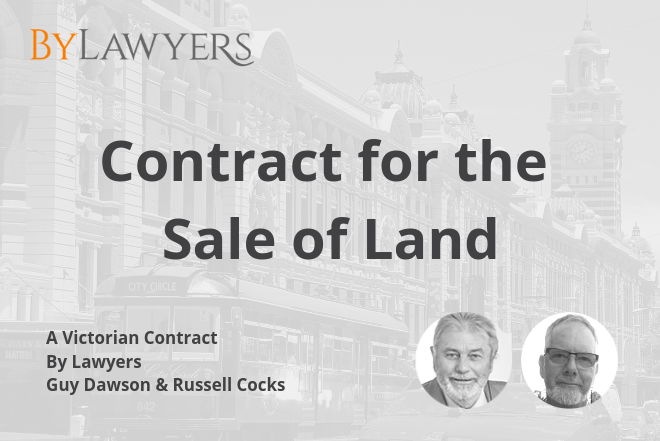 The By Lawyers Contract of Sale of Land – incorporating the s 32 Vendor Statement is now available to order through InfoTrack.
The contract, co-authored by Guy Dawson, Editor in Chief of By Lawyers and Russell Cocks, highly experienced and practical Victorian property lawyer, is particularly useful for busy practitioners as it incorporates an automated and functional section 32 statement as well as placing the relevant transaction details all together in Part 1 of the document.
This contract makes extensive use of InfoTrack's innovative technology enabling it to be ordered, compiled, edited and signed electronically, quickly and easily wherever you may be.
To order the contract through InfoTrack, select the 'By Lawyers Contract of Sale of Land' from the Property Enquiries Menu.
The contract is also available to LEAP users who take the By Lawyers companion product, as well as to website subscribers through www.bylawyers.com.au
Further information about the contract itself is available here: Seven reasons to use the By Lawyers contract.