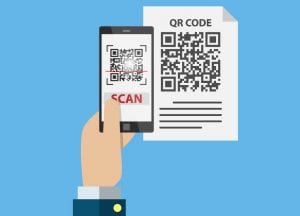 QR codes are now included on all By Lawyers File Cover Sheets, in place of a bar-code.
A QR, or Quick Reference, code is a matrix form of a machine readable optical label. The QR codes on By Lawyers File Cover Sheets store the firm's identification number, along with a separate identification number unique to each file.
If your firm is a Fileman client, the new QR code is used identify your firm's files that are kept in long-term storage.