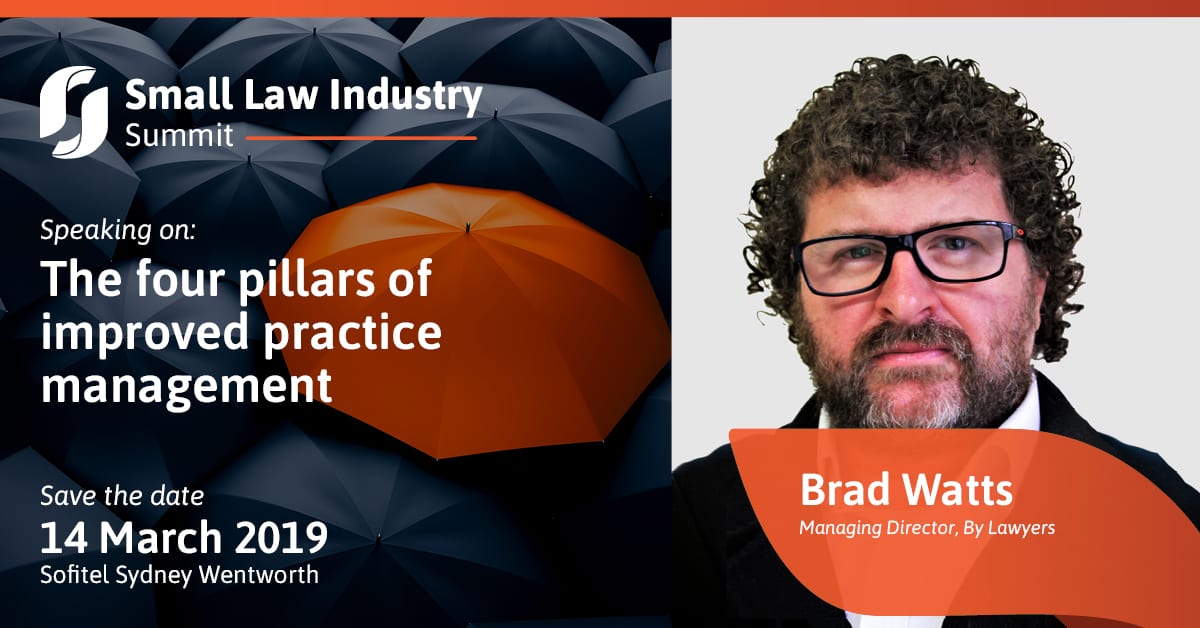 Make 2019 a year to optimise your firm's performance by attending the inaugural Small Law Industry Summit hosted by LEAP on 14 March 2019.
By Lawyers are proud event partners of the Small Law Industry Summit and our Managing Director Brad Watts will be presenting on the use of legal practice management techniques to ensure growth.
Since 2007, By Lawyers has been dedicated to helping lawyers enjoy practice more and our Managing Director Brad Watts has over 20 years experience in legal practice and has built several successful firms from the ground up.
The Small Law Industry Summit will also be showcasing not-to-be-missed presentations from industry leaders on topics such as:
Cyber-security and risk management;
Artificial intelligence and the next generation of legal technology innovations;
Getting the best out of your firm's most valuable asset;
Internal governance and due diligence;
Succession for you and your practice;
Turning talent into a high performance culture; and
Increasing profit: The lifeblood of the small law industry.
See the full Summit Agenda here.
Attendees will be able to claim 6 CPD points
Secure your place at the Small Law Industry Summit here.